Having worked relentlessly in the field of designing and developing various graphic arts equipments, an idea emerged to unite our synergies in creating something, which is not only conceptually unique but will be cost effective too.
Our dream came true, when at an appropriate time we ventured into forming a company and since then we are working hard to offer the 'right solution' to the interested buyers around the world. Today, we proudly claim that what we are offering is the best in its class and totally fulfilling the buyers' requirements.
We are slowly spreading our wings and would be launching a high speed newspaper press at the sooner date. We have successfully commissioned a compact configuration for the text book printing purpose in the export market and that success has helped in bagging another order within six months of selling this press.
We are always ready to understand clients' requirements and strongly believe in our intellectual ability while offering the best viable solution at an affordable price!
Our speed, if compared with others in the field might appear slow and our aggression might look weak but, our march towards becoming the world class manufacturers is for sure.
"As what we strongly believe in, let's unite our synergies with no loss of time because, the same is eventually going to print our future, of course once we associate in near future."
Rajesh Ghorpade Pradeep Shirale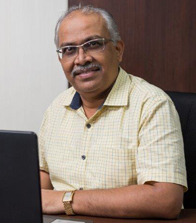 Rajesh Ghorpade
Mechanical engineer by profession with hands on experience in designing & manufacturing of web offset printing machinery. Started his career in 1986 and actively contributed in designing high speed machinery to suit customer's growing demand.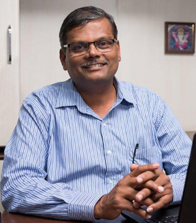 Pradeep Shirale
An electronic engineer with the proficiency of designing electronics needed while automating web offset machinery. He started his career as an installation engineer and have successfully commissioned complex configurations in local as well as overseas market.